The Star Formation History of the Universe
---
(Note: all figures from Madau and Dickenson, ARAA 2014)

How do we measure the star formation history of the universe?

Young massive stars emit in the ultraviolet, so ultraviolet light is a tracer of star formation.
Surrounding dust can absorb and be heated by the young stars, then radiate in the far infrared, so FIR light is a tracer of star formation.
Measure the UV and FIR luminosities of galaxies as a function of redshift, then build luminosity functions.


Galaxy luminosity functions in the rest frame ultraviolet (left) and far-infrared (right):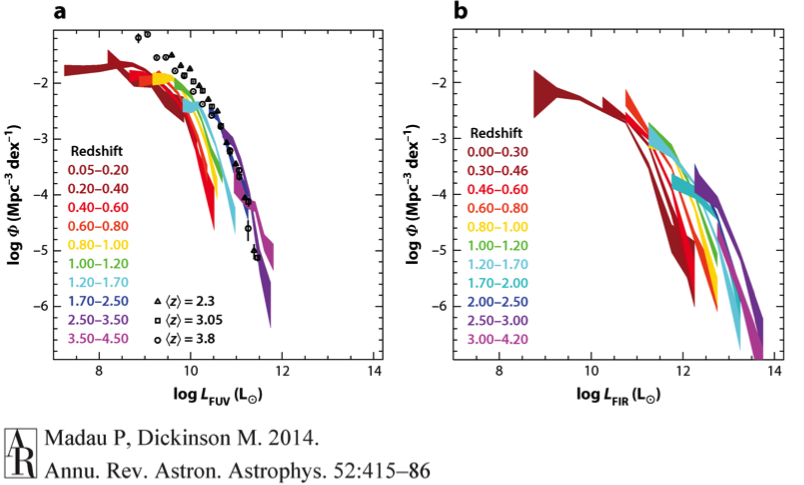 How to convert these to star formation rates?

Integrate over the luminosity function to get a total UV or FIR luminosity from all galaxies.

Need to adopt extinction correction (UV)

Need to adopt an initial mass function to connect UV/FIR emission to total star formation rate
Corrections have significant uncertainties to them.


Estimating extinction correction by comparing (uncorrected) UV and FIR star formation rates.

Left: Star formation rate, Right: Inferred extinction (magnitudes)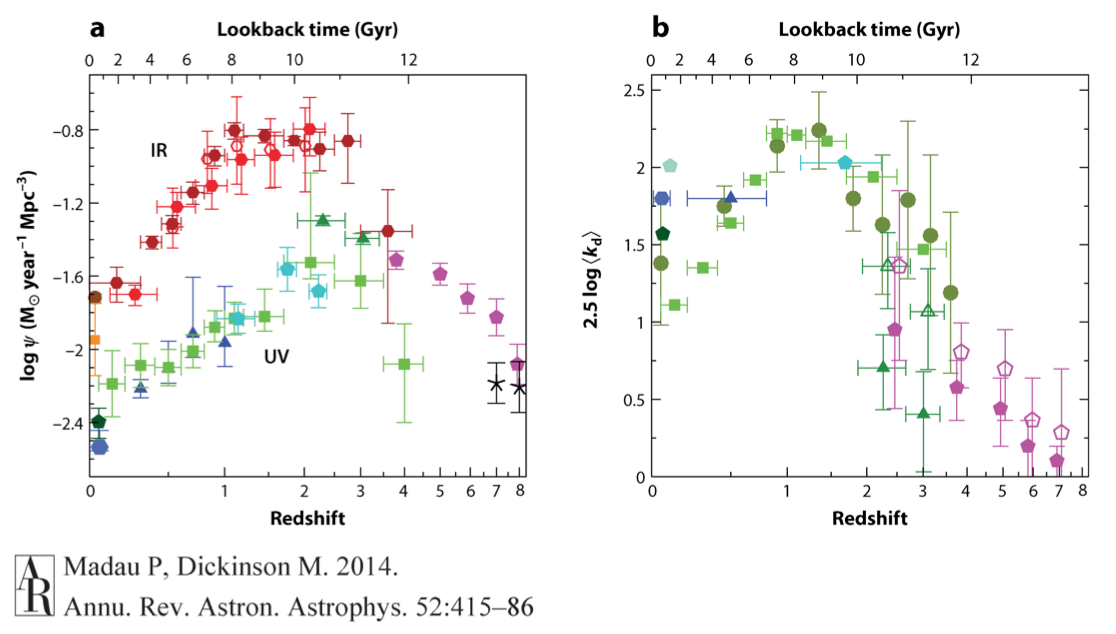 Combined datasets, after extinction correction (blue/green points = UV, red/purple points = FIR)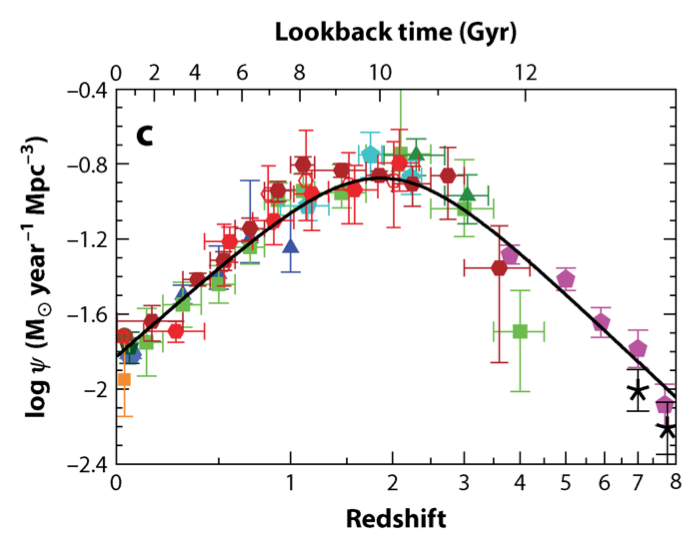 Remember, this is NOT the SFR history of individual galaxies, it's the integrated SFR history of the universe.


---
Consistency checks

1) Integrating the star formation history over time should give the stellar mass of the universe.


| | |
| --- | --- |
| Stellar mass function of galaxies: | Total stellar mass (data points) compared to integrated SFR (solid line): |
| | |


2) Type II (massive star) core-collapse supernovae rate as a function of redshift (data points), compared to derived SFR (solid line):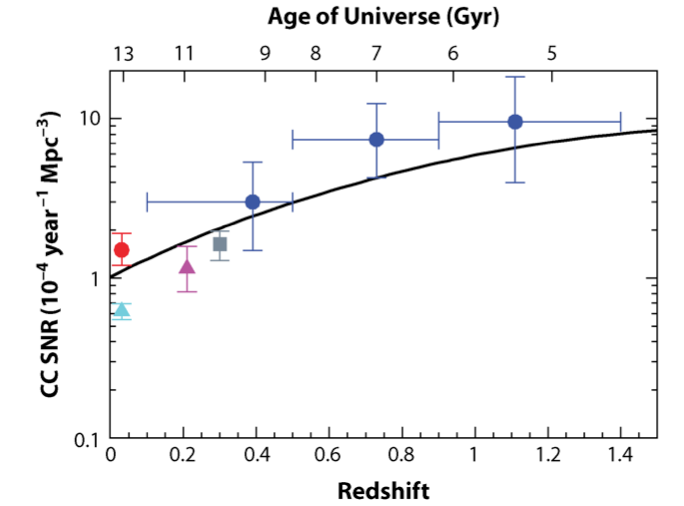 3) Combine SFR fit with metallicity evolution model to predict average metallicity of the universe.



Zb = rho(metals)/rho(baryon)