Main Sequence Fitting

---
Remember the Hertzprung Russell diagram, aka a color magnitude plot (Hipparcos/Gliese catalogs, courtesy Richard Powell):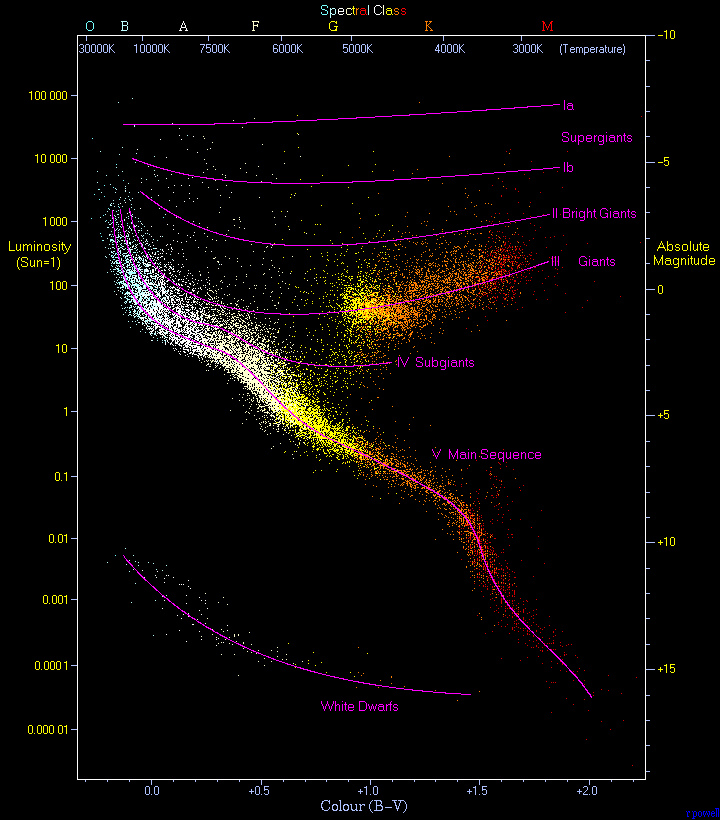 How can we use this for distances?


Spectroscopic parallax: know the spectral type of a star, infer its absolute magnitude. Get distance from distance modulus m-M.
Color-magnitude diagram (CMD) fitting: match CMD of star clusters to the HR diagram to get shift in m-M, and therefore distance.
Cluster CMDs
Open
Clusters




Globular Clusters

Stellar Evolution and cluster ages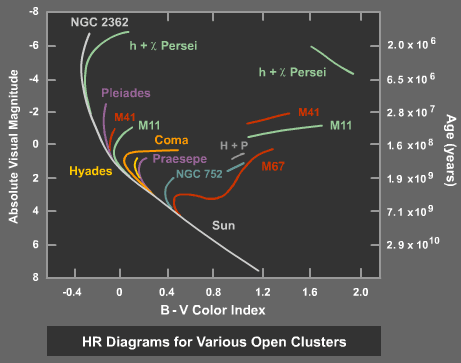 (Mike Guidry, U Tennessee)