Celestial Mechanics - A Historical Perspective

---
The Geocentric Solar System (Ptolemy):
The Earth is at the center of the Solar System.
The Sun and planets revolve around the Earth.
The Sun and planets move on perfect circular orbits.
Problem: Why do some planets show retrograde motion?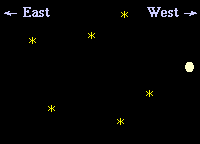 Solution: Epicycles! (Orbits upon orbits)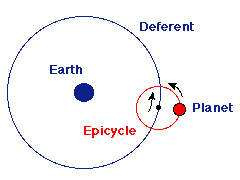 ---
But to accurately account for the planets motions, the epicycles need epicycles!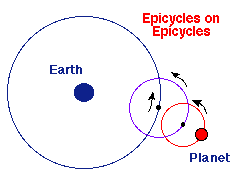 Eventually the Ptolemaic model needed 16 levels of epicycles, plus off-center orbits for the Sun and planets...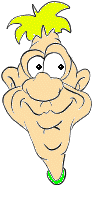 ...and it still didn't work very well.
We need a better model!

---
Development of the Heliocentric Solar System
Copernicus (1532): Earth and Planets orbit the Sun.

This model naturally accounts for retrograde motion in a simpler manner: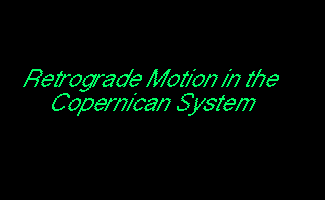 But Copernicus still used perfect circles, and there were discrepancies between the model and observations of the planets. To alleviate this, he had to fall back to adding epicycles.
---
Animated gifs of retrograde motion from the Dept of Physics and Astronomy, University of Tennessee, Knoxville.